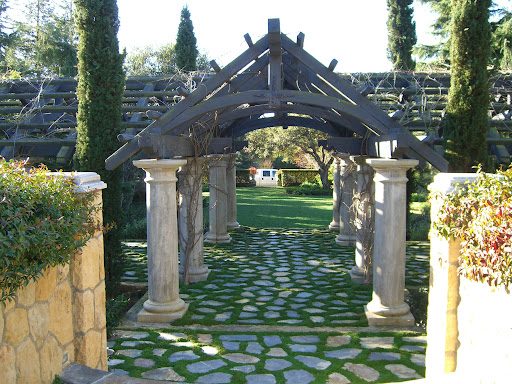 How to Choose the Best Irrigation Repair + Installation Goleta Company?
Though all plants need sunlight and water to thrive, there is a need to find the right balance between these two elements. This is not easy and hence you need to have the right irrigation system for maintaining your lawn lush and verdant all through the year. If you go wrong with manual watering, then it can result in undernourished plants, brown patches, and more which may call for frequent repairs and subsequent poor return on your investment.
Finding the best irrigation repair + installation Goleta company is crucial if you are planning a landscaping project. If you don't go with a name you can trust, then it will result in further problems in the long run. Likewise, if something goes wrong with your irrigation setup, you need to know who you can trust to carry our reliable and speedy repairs before any lasting damage occurs to your flowers and turfs.
Here are some great tips you can consider to choose the best irrigation repair + installation Goleta service for your landscaping project.
Has the company demonstrated that they can manage the size of your project?
If your repair task has complex requirements, then you need to choose a company that has demonstrated expertise in managing such projects. Not all irrigation companies are equipped to handle situations of high magnitude. Although many companies claim that they can manage it, it is better to look around and check out the customer reviews/testimonials to decide if they are suitable for your project or not.
Are they willing to share the contact details of their previous clients?
Reputable irrigation companies are happy to share references of happy clients they have worked with. They understand that you want to take your time to decide if they are right for your irrigation project or not. If they are confident that their work can speak for itself, then they wouldn't be hesitant to connect you with their satisfied, happy customers. If on the other hand, they are apprehensive about sharing the email or contact number of their past clients, then it may be a red flag.
Do they provide a quote right away or ask to inspect the property first?
Be wary of irrigation companies that provide quotes solely based on the description of your system requirements over the phone or email. Those who request to thoroughly inspect your setup first and then decide on the quote are actually serious about how they proceed with the project. They understand that sometimes a repair involves more than what meets the eye and don't provide a quote until they are sure of what the underlying problem is.
Do they use trusted spare parts and supplies?
A repair task is as good as the parts used in the process. You cannot trust a technician if they use low-quality spare parts. Make sure that the service you are using for irrigation repair + installation Goleta uses trusted brands and good items that are well-regarded in the field of irrigation and can provide hassle-free services in the long run.
In summary
You need to go for a trusted irrigation repair and service provider if you want a beautiful and healthy lawn. If you want peace of mind, then make sure that the repair job covers the warranty for both parts and labor for the repair. Most trusted irrigation repair + installation Goleta services offer a warranty of 12 months while some provide for up to 2 years. A guarantee demonstrates that the company has faith in their abilities and the quality of service they provide.
Landscape Maintenance Company #1 in the Santa Barbara