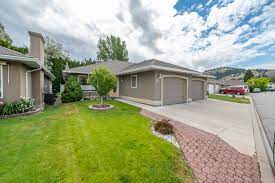 Tips for choosing the right landscape installation Summerland company
A beautifully designed landscape can transform the look of any property. A quality landscape can improve your outdoor living area and can also boost the value of your home. The benefits of a beautiful landscape are endless. However, how can you make sure that you find the right landscape installation Summerland company? 
There is a huge selection of landscapers in Summerland. Though finding the right landscaping company can be tough, you can do it if you follow these simple mentioned.
Do your research
Identify all the options available to you when it comes to local landscapers in Summerland. Compare the services offered by them with each other. There are plenty of contractors who offer incredibly cheap prices but you need to remember that you always get what you pay for. Go for a company that has experience in offering a wide range of services and can also provide references from past clients who have availed the services you are seeking. Make sure to look for reviews on the search engine, social media profiles, websites, and from review sites.   
Identify the services you seek 
You need to have a clear picture of what you are looking for from a landscape installation Summerland company. This will help you gauge the responses from potential landscape contractors to see how they respond to your requests. Put all your wants on paper and discuss them with the companies you are considering. Compare the services offered and experiences of each company to ensure that they can offer the services you seek. 
Keep your options open 
A variety of contractors provide landscaping pertaining services in Summerland. They vary from each other depending on the size, specialties, and service areas. Make sure to go for skilled professionals. Keep in mind if a company is professional or not. Ask them about the length of the time they have been in the business. Check their rating and affinity with professional organizations. Testimonials from past clients and pictures from past projects will make it easier for you to shortlist the right company.  
Look for professionalism 
Hire a landscaping contractor who listens to your requirements before proceeding with any project. Lack of communication can be frustrating and will not provide you the desired outcomes. Go for a landscape installation Summerland company that invests time in understanding your needs, is patient, and is willing to work with you on your ideas. Also, go for a creative service as they will incorporate a unique element in your landscaping project.  
Choosing the right landscape installation Summerland company is crucial for ensuring the success of your project. Finding the right contractor with the right skills and experience will ensure that your ideas get transformed into reality and your entire experience with them would be stress-free and smooth. 
Landscape Maintenance Company #1 in the Santa Barbara